IT&T PROFESSIONALS THAT UNDERSTAND BUSINESS
Industries that we have provided IT services to:
Manufacturing & Distribution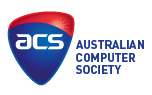 Our Company
TERM Consulting has over 30 years IT experience assisting companies across a diverse industry and geographical base to extract maximum benefits from their IT investments.
We can assist in meeting business objectives, provide competitive advantages and optimise your IT environment and business processes across your organisation. Many clients have benefited from our IT transformation program. Contact TERM to find out how we can help your organisation.